O Human Star centers around the lives of three people and the impact they've had on their world and on each other.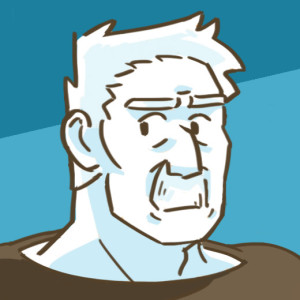 Alastair Sterling
December 12, 1961 – April 15, 2005,    February 2, 2021 –
Al is the inventor who started it all. While he was alive, Al hid behind a tough and imposing exterior – and after death he became a near-mythical figure among humans and robots alike. Now that he has been mysteriously resurrected in a robot body, Al searches for answers from the only person who knew him as he really was.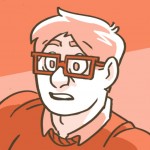 Brendan Pinsky
July 24, 1978 –
In his business partnership with Al, Brendan was seen as the ideas man – the charismatic and ambitious spokesman who got people to care about their creations. Since Al's death, Brendan has matured into a shrewd inventor and a caring father who nonetheless shoulders a lot of regrets.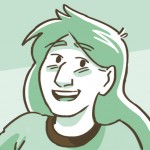 Sulla Pinsky
April 16, 2005 –
Sulla was the first robot created to perfectly resemble a human being – Alastair Sterling –  but she is still trying to figure out who she really is. A brilliant and sensitive mind in a teenage girl's body, Sulla  knows a lot is expected of her and tries her best to impress her creator, her hero, and her newfound friends.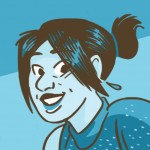 Lucille Villas Santos
October 7, 1970 –
A seasoned entrepreneur in the business of prosthetic limbs, Lucille has found a comfortable new niche for herself designing bodies for increasingly humanoid  robots. Al wasn't her biggest fan, but Brendan values her candor and her willingness to help with certain secret projects.
Ty (Titus) Trang
August 11, 2005 –
A soft-spoken and thoughtful young student who frequents Sulla's favorite library. Ty seems to suspect that they have more in common than just an aptitude for science, but neither of them knows just how to bring up the subject.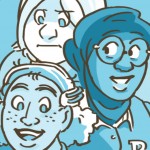 Erika Gunderson, Ruqiyo Abdi, and Neesha Green
May 2, January 28, and November 17, 2005  –
Ty's enthusiastic band of study buddies. Even if they don't quite understand the way Ty's been acting lately, each girl is quite fond of their odd friend in their own way. They all just tend to express their fondness in a cacophonous fashion.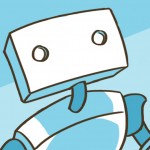 Gimel
March 19, 2011 –
Brendan has relied on Gimel to help manage the Pinsky house's affairs for years, and Sulla bestows nothing but affection on her tireless little companion. Gimel doesn't have much to say about the house's new guest, but attends to his needs as if he were family.